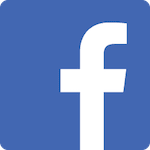 I suffer from severe chronic pain in my right leg, for years I thought working out wasn't a possibility for me. My mom convinced me to participate in one of the events where I got a week free. All of the coaches have worked with me and my limitations. They helped me discover a part of me that I thought I lost. It's been an absolutely amazing journey and the coaches have been a major help in working around my disability.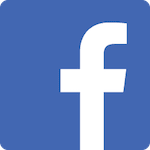 I can't believe I'm actually leaving a review about a gym that I LOVE!! Working out is something I despise, but what I've found here at MissFits is so much more than a gym. It's a feeling, a community. There's absolutely ZERO judgement and they accommodate every fitness level. And the women here, they stay. For years! It feels so good to have found a home to work on my goals knowing I have this wonderful community behind me. Oh and the coaches — the most fun! Trust me, you won't be disappointed by this little known gem, I mean gym 😅💕🏋️‍♀️ !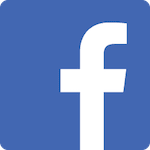 I am so excited for what they're doing at Camp MissFits. I am working out and being supported by women just like me. Who knows and appreciates a woman's body and strength. They're knowledgeable, and have made the whole process super easy. They call and check how we're feeling, give us nutrition guidelines, offer personal training classes to ensure you are doing things correctly and to help you work on your own personal needs. This is exactly what I've been needing. I am excited every day when I get to come in and workout with them.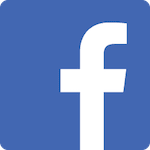 I love everything about this gym!! I feel as if the coaches and ladies here are a second family. I haven't felt this confident or strong in a long time and it's all because of this incredible gym! I couldn't recommend this place enough. The coaches are motivating, understanding and push you to our limits to better ourselves every day.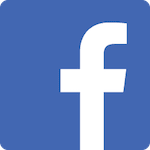 I love love love MissFits. I have been a member for the last four years. As a fellow member recently said "MissFits coaches all bring something wonderful and different to the table." There are so many programs to choose from and such a variety of classes. There are group training sessions and personal training sessions, both live and virtual. Individual Coaching sessions are offered as part of the program and allow members to really focus on their goals whatever they may be. When Covid hit, a virtual live program was in place within hours, yes within hours so we didn't miss a beat. The coaches care. Such a welcoming and fun environment.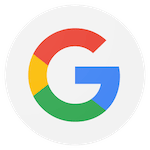 I love Camp MissFits! If you are looking for coaches to encourage, support and challenge your fitness goals—this is the place to be. I have always thought I was athletic, but I have realized I am not very good at working out at a gym without a coach. I have been going for 4 months now to Camp MissFits and continue to be challenged each time I go. You are not just a number at this gym, you will receive personal care and attention. I feel in much better shape since starting, and more confident and healthy as a result. I would highly recommend this gym, Priscilla, Jess, Stacy and Gabby to anyone!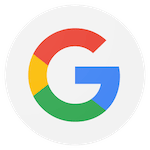 I joined MissFits in June 2020 - wanting to start working on my physical health and ended up meeting some wonderful women. I'm so grateful for the coaches, they really care about me and my goals. They ensure that I'm working hard to the best of my ability. I feel very motivated when I'm in the virtual sessions - even though I'm working out from my home gym - I don't feel that I am alone in my physical well being journey.
I feel that I am a member of an awesome community of women. Thanks Coach Priscilla, Coach Jess, Coach Stacey and Coach Gabby.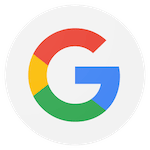 Camp MissFits is a perfect place for those wants to transform their workout experience by having a bunch of supportive coaches and peeps to help rooting you on our way to an all encompasing healthy lifestyle. The workouts change all the time and you'll become stronger everyday. They also have many opportunities to challenge yourself further with different events. It really is a COMMUNITY of awesome women who want the best for each other.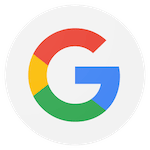 I lost 26 pounds with MissFits! Start feeling better and with more energy after two first weeks! Their exercises are adjustable for many ability and difficulty levels which was extremely important in my case. I couldn't exercise for 10 minutes straight without getting dizzy when I started last year. They also provided me with the diet suggestion and the actual meal plan that helped to turn my metabolism back on track. I'm 47, looking and feeling good physically and emotionally, and happy that I was introduced to this club. The coaches are very supportive and knowledgeable. Highly recommend!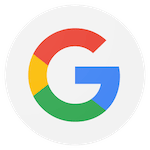 When I first arrived at Camp MissFits, I could barely climb a flight of stairs. I was quite overweight and could do very little because of my many mobility issues and my lack of muscle tone. With the great patience and gentle, yet firm, coaching of Connor, Jess, Stacey, and Priscilla, I have lost 40 pounds and can do things I never thought possible. Did I mention I have always hated exercise? Every gym I joined made me feel overwhelmed and insecure. No one cared to help me succeed. MissFits is different! We are just regular gals trying to better ourselves. The coaches here care about each and every one of us. They call us by name, they remember our trouble spots and mobility issues, and they text us to see how we're doing. They coach us on nutrition and ways to move more effectively, and they acknowledge and celebrate our successes.... It's truly a place like no other --- a second home!